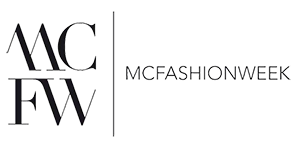 LA CHAMBRE MONÉGASQUE DE LA MODE SVELA I VINCITORI DEI MCFW© AWARDS 2017
A Naomi Campbell l'International Award; a Chiara Boni il Made-in-Italy Award; a Tatiana Santo Domingo Casiraghi & Dana Alikhani l'Ethical Award; a Nima Benati l'Emerging Talent Award.  
Monte-Carlo, 10 maggio 2017 - La Monte-Carlo Fashion Week, che si terrà dal 1 al 3 giugno Sotto l'Alto Patrocinio di S.A.S. la Principessa Charlène di Monaco, svela i vincitori dei MCFW© Fashion Awards 2017. Ogni anno, l'importante premio creato dalla Chambre Monégasque de la Mode e disegnato dall'artista Marcos Marin, è attribuito a personalità nei diversi campi della moda. La Cerimonia dei MCFW© Awards & Gala Dinner si svolgerà giovedì 1 giugno al leggendario Museo Oceanografico di Monaco alla presenza della stampa internazionale, celebrità e who-is-who in fashion.
"Siamo molto fieri di annunciare la straordinaria presenza dell'icona fashion internazionale Naomi Campbell, alla quale sarà riconosciuto il  MCFW© International Fashion Award," annuncia Federica Nardoni Spinetta, Presidente e Fondatrice della Chambre Monégasque de la Mode. La modella attrice, produttrice e businesswoman britannica, è una delle cinque "supermodels", è apparsa sulla copertina di circa 600 riviste durante la sua carriera ed è stata protagonista di moltissime tra le più prestigiose campagne pubblicitarie tra le quali quelle di Burberry, Prada, Versace, Chanel, Dolce & Gabbana, Marc Jacobs, Louis Vuitton, Yves Saint Laurent, Balmain, Givenchy, Valentino and Ralph Lauren. Lei è stata la prima modella nera ad avere l'onore di essere sulla copertina di TIME, Vogue Francia e Vogue Russia e la prima modella britannica ad apparire sulla copertina di Vogue UK. La passerella è da sempre il suo regno nel quale mostrare le collezioni dei top designers. Naomi Campbell è apparsa in innumerevoli TV shows, video musicali e film, e come produttore esecutivo è apparsa come coach supermodel nella serie "The Face". Attualmente, Campbell è la protagonista nel musical dramma STAR di Lee Daniels (Fox), recitando il ruolo di Rose Crane.  Recentemente é stata la protagonista ricorrente delle serie rivelazione drammatica: "Empire" (Fox) e "American Horror Story: Hotel" (FX). Si è dimostrata di rimanere al potere e continua ad avere una formidabile influenza nel mondo della moda e a usare il suo incredibile successo per aiutare gli altri con il suo coinvolgimento nel charity.
L'eccellenza italiana sarà rappresentata perfettamente dalla famosa designer Chiara Boni che  riceverà  il  MCFW© Made -in-Italy  Fashion  Award,  per  il  suo  importante contributo al mondo della moda per l'impegno nel diffondere l'eccellenza della creatività e della manifattura italiana. Chiara Boni è stata una delle pioniere del ready-to-wear dando vita a uno stile che è diventato un cult. Inoltre, dieci anni fa, nel 2007, la fashion designer ha ideato La Petite Robe Collection per offrire una collezione di capi sofisticati, femminili e pratici, pensati per le donne dinamiche che non vogliono rinunciare all'eleganza nemmeno quando viaggiano.  Chiara Boni avrà l'onore di aprire le sfilate venerdì 2 giugno, proprio in occasione della festa della Repubblica Italiana.
Tatiana Santo Domingo Casiraghi e Dana Alikhani, riceveranno il MCFW© Ethical Brand Fashion Award, per aver creato nel 2011 il brand Muzungu Sisters: raffinati capi ed accessori realizzati dagli artigiani di 16 differenti paesi dei 4 continenti. Ricami, dettagli preziosi, coloriture naturali e abiti tessuti su telai tradizionali rappresentano un patrimonio manifatturiero e culturale tramandato da millenni, che la marca vuole preservare e valorizzare aiutando le popolazioni coinvolte. Grazie anche ad alcune importanti collaborazioni con noti designers, le Muzungu Sisters hanno ricevuto, nel 2014, presso l'Onu il "Woman Together Award".
Alla giovane fotografa Nima Benati   andrà l' Emerging Talent Fashion Award. Classe 1992, Nima opera nell'industria della moda dal 2010. Da sempre attratta dalle riviste patinate, ha scoperto come catturare tutto quel mondo fantastico e farlo suo.  Le sue immagini sono un viaggio onirico attraverso i colori: grazie alla macchina fotografica dà vita ai suoi sogni e al suo mondo perfetto. Dolce and Gabbana ha scelto Nima per la loro ultima campagna pubblicitaria e questo è solo l'inizio di una brillante carriera di fotografa nella moda.