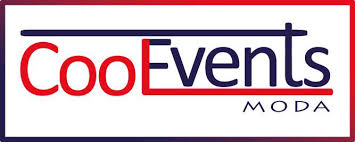 Il Mito delle Origini della Magna Grecia ispirano "La Notte Veste Senise"
VI edizione - Senise (PZ) 22 agosto 2017 alle ore 20.30
Martedì, 22 agosto 2017 alle ore 20.30 nell' Arena Sinni – Grande Attrattore di Senise (PZ) si svolgerà la VI edizione de "La Notte Veste Senise". La Località si trova nel cuore della più estesa area protetta italiana, il Parco Nazionale del Pollino, nella valle del fiume Sinni. Nel suo territorio insiste il borgo antico, di origini normanne, si sviluppa ai piedi del castello medioevale ed è un inestricabile labirinto di viuzze, case antiche, e vicoli decorati da preziose e croccanti collane purpuree lasciate essiccare al sole sui balconi: i Peperoni "Cruschi", prelibatezza lucana ormai nota in tutto il mondo e la diga diMonte Cutugno, invaso artificiale più grande d'Europa ed in una delle insenature di questo specchio d'acqua che sorge l'Arena Sinni, uno spazio scenico di 4000 metri quadri realizzato in legno e tufo con una platea affacciate sulle acque del lago che può ospitare fino a 2500 spettatori.
In questo luogo l'Arena Sinni, lontano da tutto, silenzioso e selvaggio, così carico di emozioni da diventare esso stesso parte della storia raccontata dagli attori, che fino al 9 settembre va in scena lo spettacolo "Magna Grecia. Il mito delle origini" la cui direzione artistica è affidata al celebre regista Emir Kusturica. Quello che si vede a Senise per il secondo anno è uno spettacolo che racconta in modo coinvolgente e con un linguaggio semplice una delle storie più importanti della Basilicata: quelle legata alle sue origini che affondano le radici nella cultura greca.
In questa atmosfera magica, tra tradizione e innovazione arricchita di prorompenti effetti speciali: danza, cinema, suoni, luci, giochi d'acqua, proiezioni su acqua  e LEDWall che andrà in scena la VI edizione de "La Notte veste Senise"  manifestazione presentata dalla giornalista Francesca Rodolfo, dall'attore Alessio di Clemente e dal modello, attore Marco Vernile.  
La manifestazione prodotta da Cool Events di Pasquale Guidi, il quale ha ormai consolidato la sua fama di  organizzatore di grandi eventi  di alta moda, non ultime, quella svoltasi a Roma, nella splendida cornice di Piazza Navona oltre a vantare una esperienza ventennale per l'ideazione e organizzazione di Eventi ad Convention Aziendali e Politiche, Congressi, Meeting,vede il patrocinio del Comune di Senise, dell'APT Basilicata e del GAL "La Cittadella del Sapere".
L'evento sarà seguito dalla rivista internazionale Book Moda, dalla digital platform e magazine UFASHON, dalla TV nazionale LA7, da Telenorba, da TV e organi di stampa locali (La Siritide.it e Radio Senise Centrale, BasilicataNotizie.net).
La passerella di plexiglass trasparente a filo d'acqua renderà possibile la magia di vedere le modelle attraversare il lago camminando sull'acqua, con lo sfondo lo spettacolo sulla Magna Grecia, che sfileranno gli abiti degli stilisti internazionali Gianni Calignano, Franco Ciambella, Giada Curti, Michele Miglionico, Koscanyo e della maison lucana Pansardi Sposa.
Ospiti della suggestiva manifestazione il noto cantautore Pierdavide Carone partecipe ad Amici di Maria De Filippi, il cantante di The Voice of Italy Timothy Cavicchini, le performance del Circo Bianco in un connubio circense e danza, inoltre sarà presente Tommaso Filieri con i suoi stupendi abiti di composizioni floreali naturali di stile botticelliano.
La scenografia è affidata a Mario Carlo Garrambone, la coreografia e regia a Matteo Giua, make up e hair styling sono a cura della Scuola Europea Accademia di Policoro e Matera, creata e gestita da Mirella D'Alessandro, le fotografie di Gigi Samueli.
Particolare attenzione sarà data  allo scopo sociale dell'evento: la campagna di sensibilizzazione sull'autismo che vede il coinvolgimento dell' "ALA Associazione Lucana Autismo".
Sponsor Ufficiali: Azienda Campofiorito, Auxilium, Itaca Ristorazioni, Hotel Villa Del Lago e Centro Sud Infissi.
Altre info:
Cool Events Moda di Pasquale Guidi
Mobile: + 39 3890652831
Email: 360eventimoda@gmail.com