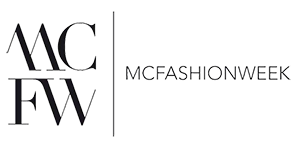 Natasha Pavluchenko
Stilista di notevole fama, appartiene alla Famiglia dei Couturier. I suoi disegni sono riprodotti a mano utilizzando materiali di altissima qualità.
Natasha Pavluchenko nella  Neo Victorians couture collection, s'ispira a disegni storici. Unisce il classico al moderno. La stilista è stata ispirata dallo stile Vittoriano. La sua collezione presenta sartorialità tradizionale, ricami fatti a mano con applicazioni di cristalli swarovski, progettati grazie a  una tecnologia sviluppata appositamente.  Abiti da sera realizzati con i migliori tessuti e con pizzi elaborati che contrastano con eleganti stili da giorno. Contrasti uniti liberamente. Uno stile che permette alla moda di esprimersi.
Natasha Pavluchenko è una stilista di moda e un illustratore di moda. Nata nel 1979 a Belarus, da una famiglia Polacca di origine Ucraine. Per 10 anni Natasha crea moda con successo, evidenziando il suo contributo alla cultura e all'industria del suo paese. Nel 2001 Natasha è stata premiata al concorso internazionale di Smirnoff  Fashion Awards a Mosca, che gli ha consentito di presentare i suoi disegni durante la firma CPD - Sfilata di moda internazionale a Düsseldorf nel 2002 come scoperta dell'anno –"Discovery of the Year". Nel 2015  Natasha ha ricevuto il premio Diamonds Fashion Prize per avere creato una moda prodotta in Polonia e per averla diffusa nel mondo.
Maria Christina Rigano